Its that time of the year again boys! The last swim-trunks of the season has been marked down and bought out which men's its time to start thinking about what you'll be adding to your arsenal of fine clothes for the coming months. As always, the newest stock of garbs that are hitting the shelves as we speak are largely influenced by the trends in menswear revealed last winter but who can remember that far back.
Lets take a recap of some of the hottest trends of fall-winter 2016-2017 and some of the most avante-garde styles that you'll be pulling off the shelves or running away from in fear, you decide!
Bombs Away!
---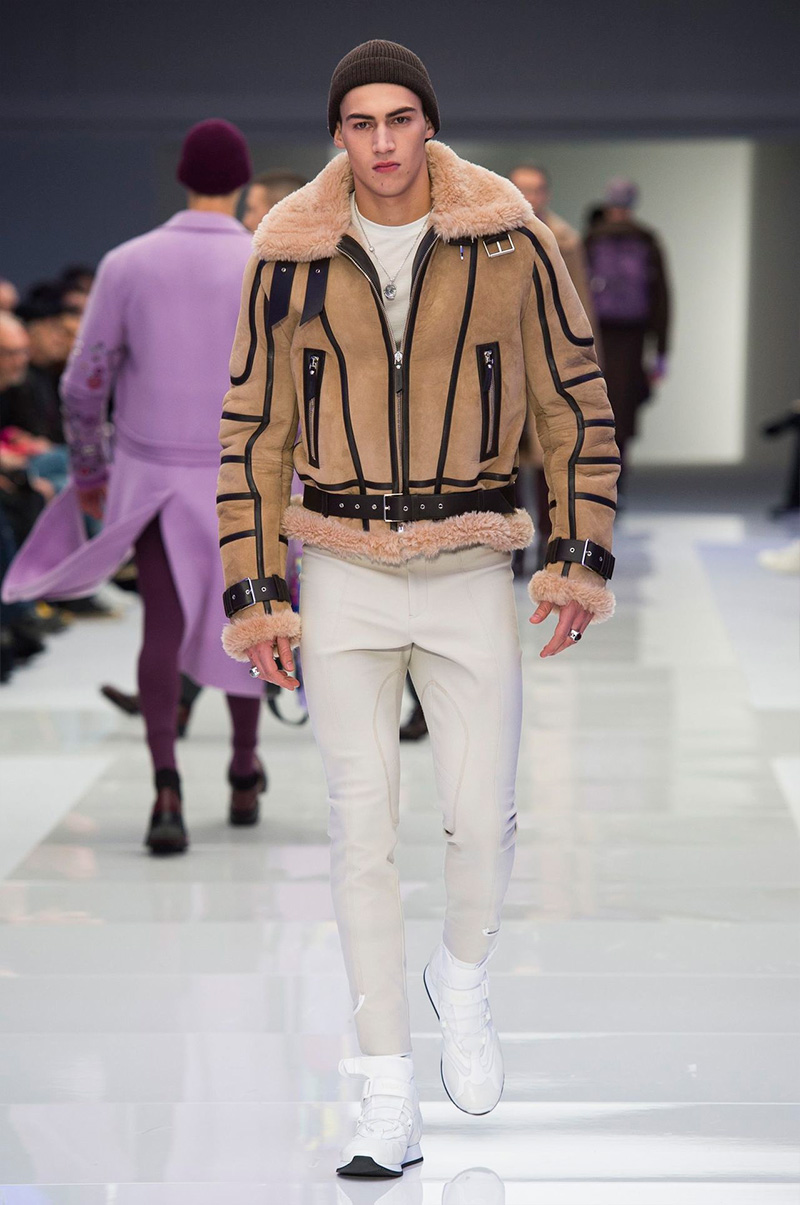 Bomber jackets are still holding their crown from previous seasons as a popular outwear choice for the heavy hitters of style. Also known as 'flight jackets', this style icon has it's history stapled in the armed forces and is a timeless piece that never goes out of fashion which means if you keep this for 40 years, you'll still be one point and the coolest grandpa in the active community.
Typically known for it's waist length, knit waist and cuffs, and front zipper closing, a longer version made a big impression on several runways for this season. These long bombers still retain the overall characteristics but are baggier and tend to have length below the waist treading in the mid-thigh zone. Brands like Burberry, Louis Vuitton, Emporio Armani all showcased these stylish jackets in colors like khaki, navy, grey, and black.
You'll appreciate having one of these bad boys in those early days of fall when the weather first starts to break but the threshold doesn't stop there. If your layer game is tight, you can also sneak this jacket into early winter but the one pictured above may be enough on its own. But go easy on the layers fellas, you don't  want to look like a man sized version of Ralphie from A Christmas Story.
Checks Me Out
---
Checks and plaids are another set of trends that I refer to as capsule trends, meaning they are trends that span the seasons for their status as fashion staples. Ha, I believe I just coined a phrase!
Plaids and check patterns embody the fall – reminding people of retreats up to the mountain lake house, late night bonfires, and pumpkin EVERYTHING but plaid can has its place outside of your country retreats as well. A checkered suit would make a real splash in the office but the pattern doesn't have to be bold.
This seasons men's collections were filled with plaid from designers like Prada, Dior, and Gucci. Unlike previous seasons, they've begun to step away from such loud patterns and colors and returned to a much more muted, relaxed design overall in shades of gray, brown, and blue so these looks are safe for you finance and accounting guys.
Many designers opted to showcase their love of plaid by layering them all together but that's not just for theatrics. If your the type of guy that pushes the envelope, feel free to layer your pattern and if your not sure how than check this out.
Sir, Yes Sir
---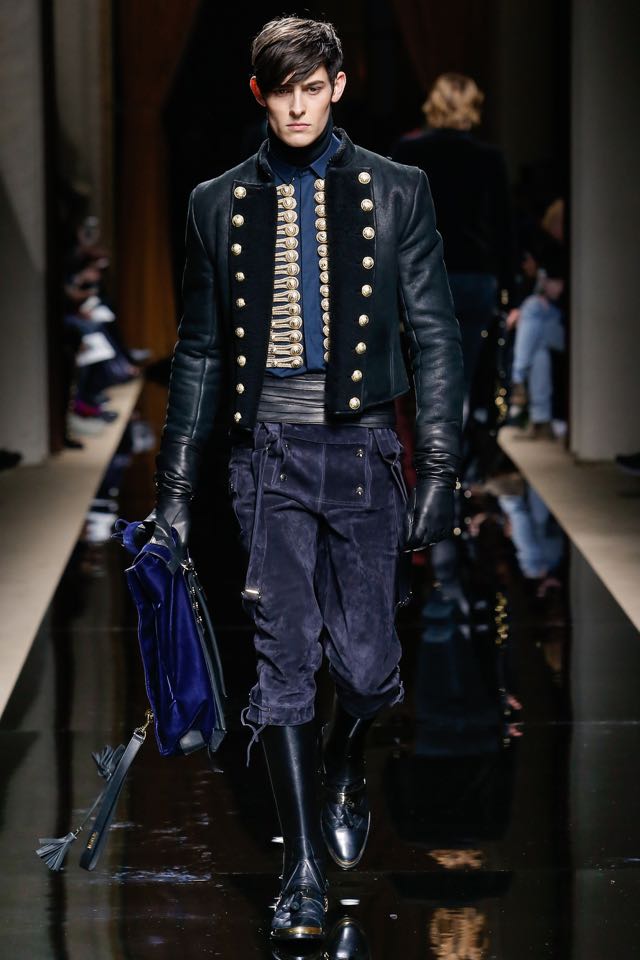 Most of the pieces in a modern man wardrobe were inspired by clothing worn on the battlefield and this season took this theme and ran with it, creating look that should be referred to as the Special Ops of Style.
With pockets, lapels, buttons, and a fantastic cut, military inspired outerwear will pack style points in any look your your creativity little mind produces.
Military uniforms melt the panties off of women for a reason! They symbolize status, strength, and honor and the power houses of fashion have create military inspired outerwear that encompasses all these wholesome traits with an addition of extreme style .
This, military inspired outerwear spans the handsome rugged look, the casual sophistication vibe, punk fashion, and even a more formal polish offering a piece of the army for everyone's taste. 
Since this style is so varied, why not pick up a few different military inspired jackets and give your fall and winter wardrobe a boost of soldierly awesome and maybe you'll get the same attention sailors get during fleet week?
Return of the Disco Era
---
The 1970's was an era that saw a lot of turbulence but an almost equal amount of cultural and technological growth . It was the era of disco and bands that have been marked as legendary such as The Jackson Five, Queen, and Led Zeppelin. Along with the hippie movement these musical forces greatly influenced the fashion trends of the time and they're giving us style pointers again but with an all new appeal just as in previous seasons.
Take notes from these shows by way of bright colored turtle or funnel neck shirt sweaters, floral prints, and fur lined outerwear. Of all the trends in this season, this is the only one that can be brought to bed by way of luxury silk pajamas.
So there you have it, a guideline  to the hottest trends on the market for the coming seasons to help you bundle up in style. Just find the theme that works for you and start incorporation them into your wardrobe and don't worry, as you can see these things aren't going out of style so go ahead and stock up on theses looks and you'll be ahead of the game come next year.
Be sure to leave a comment and let me know which of these trends are cool enough to tackle!